Whetherdecorating a nursery for a new baby or re-doing a children's bedroom, manyparents are choosing to forego the traditional all-blue or all-pink decor formore neutral and inclusive color schemes and themes. Luckily, there are manyoptions and ideas from which to choose. Let's take a look at some of the mostadorable and functional gender-neutral nursery ideas.

Gender-Neutral Color Schemes
Grey-This calming color has exploded inpopularity for decorating all kinds of spaces in homes, and nurseries andchildren's rooms are no exception. One of the things we love about greys istheir versatility. As your child grows and chooses favorite colors of theirown, grey matches almost anything, sothere's no need to completely re-paint or re-decorate.
Earth tones-If you want to create an organic,serene gender-neutral nursery, earth tones are for you. You canincorporate them into several different types of themes.
Black and white-Like greys, a black andwhite color scheme can grow with your child. What's more, the possibilities are endless.
Mint green-Mint green creates a cool atmospherethat is both energizing and relaxing.
Bold colors, such as orange and yellow-There is no reason why a gender-neutral nursery needsto be devoid of color. Use bold colors as main decorative items or add a popamong greys and other neutrals.
Navy blue-While blues have been thetraditional purview of baby boys, more and more parents are using navy alongside othergender-neutral tones and themes.
Ratherthan choosing a color scheme, there are many themed nursery ideas that are genderneutral.
Animals or jungle-Most children becomefascinated with animals as they discover their great, big worlds. Spark thisinterest in them by using it to decorate their very own space. There areseveral ways to go about this baby nursery idea: woodland animals, safari theme, farm animals, and even pets.
Under the sea-Similar to an animal theme,stick with the natural nursery ideas and visit the ocean for your inspiration.Gorgeous sea blues and greens complement loveable swimmers. This theme is alsofantastic for incorporating lots of color and flair into your gender-neutralnursery or children's bedroom.
Nautical or beach-Or instead, breach thesurface with a seaside theme. There are so many directions you can take thisidea, from shiplapped walls to driftwood accent pieces. We already mentioned navyblue as a gorgeous gender-neutral color, and it looks peaceful and stylishalongside whites, greys, or more vibrant color schemes. Finish your look withplantation shutters.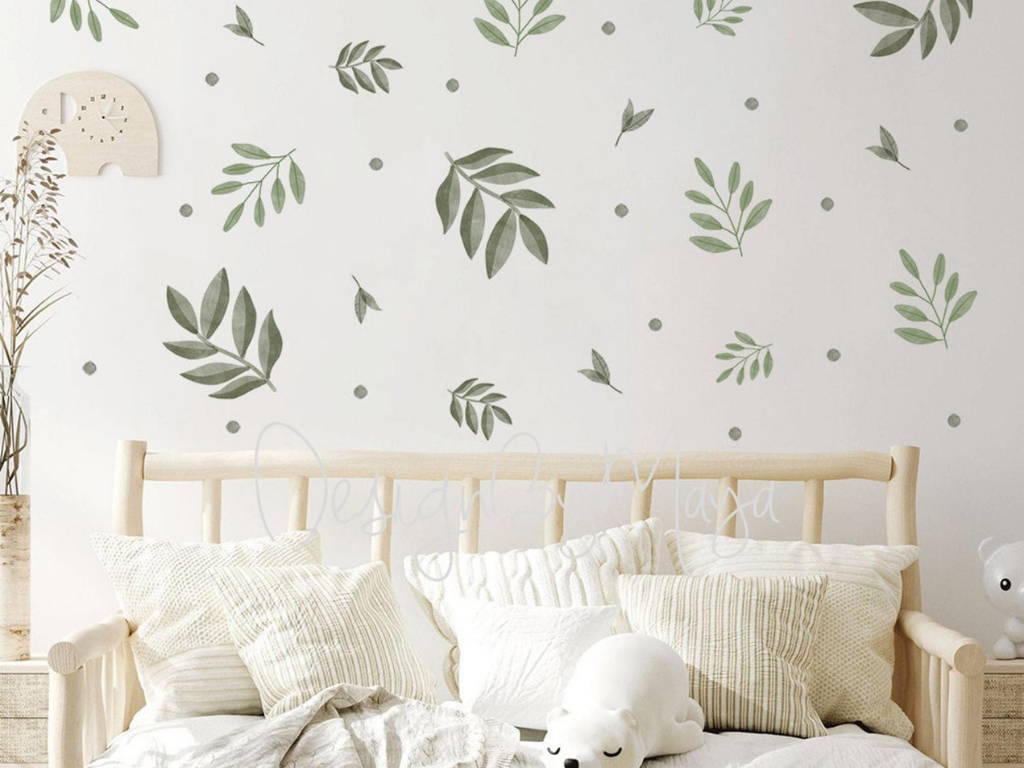 Camping or the forest-Especially if you're welcoming your baby into a family that loves the great outdoors, use it as the theme to their bedroom. One of the great things about this theme is the ability to incorporate so many other great ideas: animals, natural elements, earth tones, and more. Incorporate the mountains, deserts, and everything in between. What better inspiration could there be for a gender-neutral nursery than Mother Nature herself?
Outer space or dreams-Encourage your sweet little one to dream big from day one with a star, dreams, or space-themed gender-neutral nursery. This theme works well with calming earth tones and black and white, and it is easy to add pops of color, such as sunshine yellow. It's perfectly suitable for your very own dream-come-true.
Chic and modern-Nurseries don't have to be sickeningly sweet. Go with trendy shapes and elements to make it a comfortable space for mom and dad.
Layer on the patterns-In addition to complementing other themes, patterns can be themes of their own! Layer stripes, chevron, animal prints, florals, or whatever else strikes your fancy.
Ignore Society's Expectations
Whenyou're browsing baby nursery ideas and designing your gender-neutral nursery,don't allow yourself to get hung up on society's expectations or traditionalgender associations.
Forexample, if you've chosen an under-the-sea theme, don't leave out mermaids for your little boy if theyfit the rest of the room. There is also no reason why a sweet girl can't love outdoor, more traditionallymasculine elements.
Decoratingthe nursery or a child's bedroom is one of the most emotionally joyous andpoignant moments for parents-to-be. You should always use what you love!
Why Choose a Gender-Neutral Nursery?
Thereare several advantages to choosing a gender-neutral nursery. Perhaps the mostimportant is the potential emotional pay-off for your child. They won't feelpressured to conform to gender norms dictated by society. They will feel freerto express themselves and decide on their preferences.
Afterall, being born a boy or girl does not necessarily dictate a child's tastes.Your little boy may not actually be into trucks and trains, and your girl mighthate pink or think princesses are boring. Going with gender-neutral tones andthemes makes it easier to adapt their space to their taste as they grow.
What'smore, if current trends stay the same, your child is going to grow up in aworld that is increasingly gender-neutral and gender-inclusive. Help them beginto learn those lessons and embrace everyone regardless of their gender or otherdifferences.
More and more new parents are also opting not to find out the sex of their baby before they're born. Decorating the nursery "appropriately" used to be a significant factor in that decision, but it doesn't have to be anymore. The surprise of having a boy or girl only adds to the joy of giving birth. Even if you eventually find out what you're having, a gender-neutral nursery means you can start decorating sooner.
There are also practical reasons. If you're thinking about having more children, gender-neutral nursery decor can be re-used, regardless of the sex of your next bundle of joy. That can save you time and money and helps you make less of an environmental impact. Even if you're not, you can more easily sell or give your friends your used nursery items.
Whatever your reason for considering a gender-neutral nursery or children's rooms, there are many gorgeous decorating options available to you.